CCG Catalyst competes and wins globally-recognized award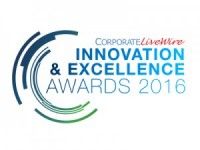 PHOENIX – Nominations came from invites of 100,000 professionals working within the Fintech industry, and general public. Corporate Livewire's subscription base, and an extensive research team have chosen CCG Catalyst the winner of Corporate Livewire's 2016 Fintech Award for Innovation in Bank Consulting – Global.
"All winners of the 2016 Corporate LiveWire FinTech Awards are subject to the same rigorous assessment criteria, carried out by our experienced in-house professionals. This ensures that only the most deserving teams, practices and individuals walk away with one of these prestigious accolades. Award winners will gain a place in our soon-to-be published awards winners' guide, which will be distributed to over 500,000 businesses and FinTech professionals," – David Bateson, CorporateLiveWire.
"We are delighted to be chosen for the Corporate Livewire Fintech Award and recognized for innovation in bank consulting." – Paul Schaus, CEO and President, CCG Catalyst Consulting Group.
ABOUT CCG CATALYST
CCG Catalyst is a leading management consulting firm connecting bank strategy to innovation, transformation, and disruption. We advise our clients on the direction of banking, development of the strategy and managing the disruption related to the execution of the tactics. CCG Catalyst leverages decades of deep industry experience to provide practical business strategies and organization, analytics, and technology consulting for our clients.
We are a team delivering you competence based upon proven experience in Strategy, Payments, Organizational, Optimization, Technology, M&A and Risk & Regulatory Compliance. We solve problems, validate a positioning, and provide strategic point of view and direction. Project Catalyst is a forward-thinking research lab created to serve banks and fintechs through
pioneering strategic methods and research to aid in new business ideas that will help stimulate change in to the business of banking.
CCG Catalyst is headquartered in Phoenix, AZ, with consulting offices across the U.S