1
We Start With Understanding The Problem.
At CCG Catalyst, we believe that understanding the client's problem is the first step towards solving it. We know that no matter how alike a client's operations may be, their challenges are unique. Grasping the full extent of those challenges is where we begin our work.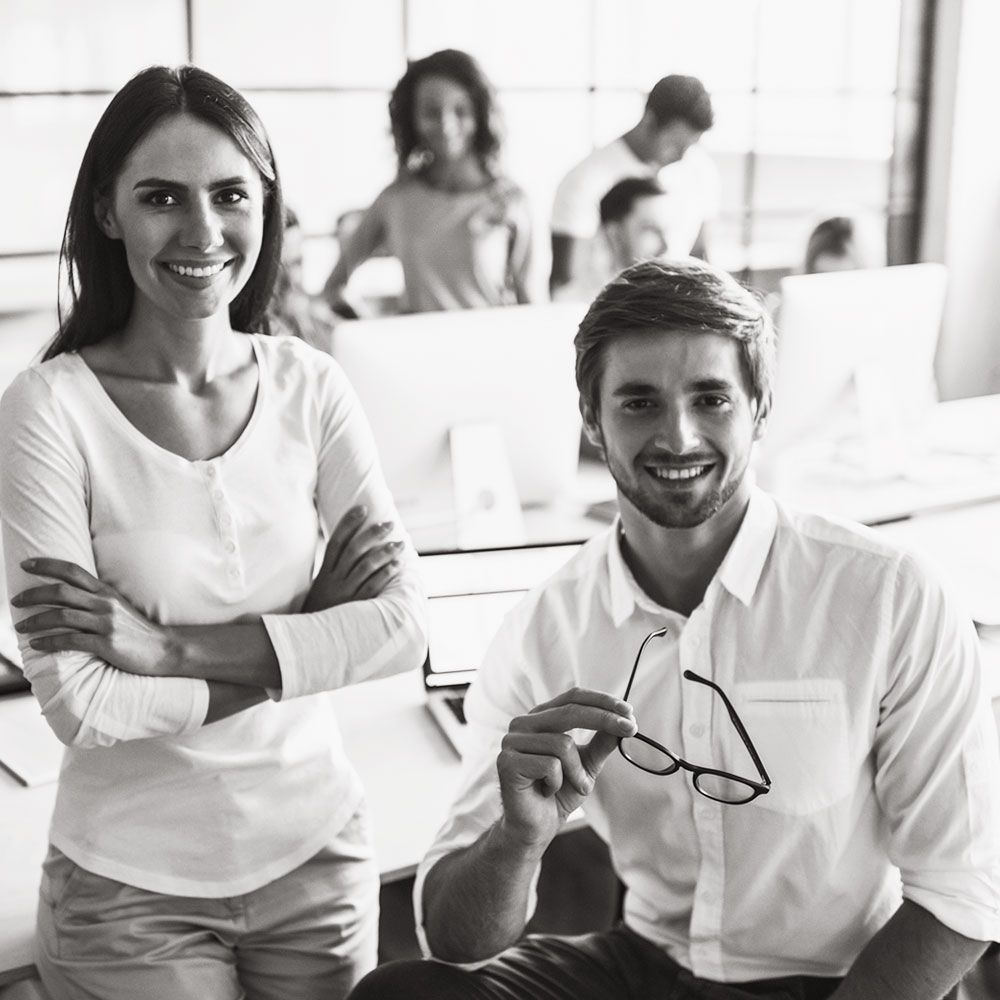 2
We Ask Questions – Lots Of Questions.
We are naturally curious. We understand our strengths but we appreciate that we don't know everything. Strong client engagement is therefore a key part of our DNA. We focus on what we don't know and leverage our partnerships and network to best meet the unique needs of our clients.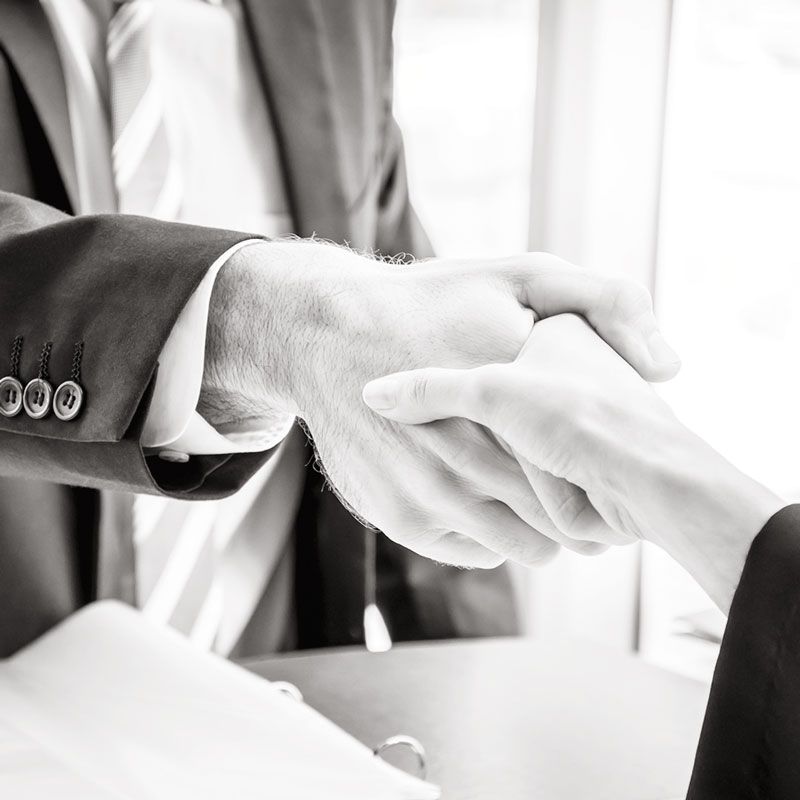 3
We Believe In The Power Of People.
We firmly believe that putting the right people on the right job will get the right results. We choose our people carefully and understand that our people are the real assets of the organization.
4
We Don't Just Give A Blueprint – We Execute.
We understand that execution is what ultimately results in success, not mere ideas. We ensure that we do not just tell our clients how to get from point A to point B, we take them there.
5
We Deliver.
With 20+ years of experience under our belt, we are confident that no matter the problem we have the knowledgebase, the ingenuity, the network, and the talent to overcome it.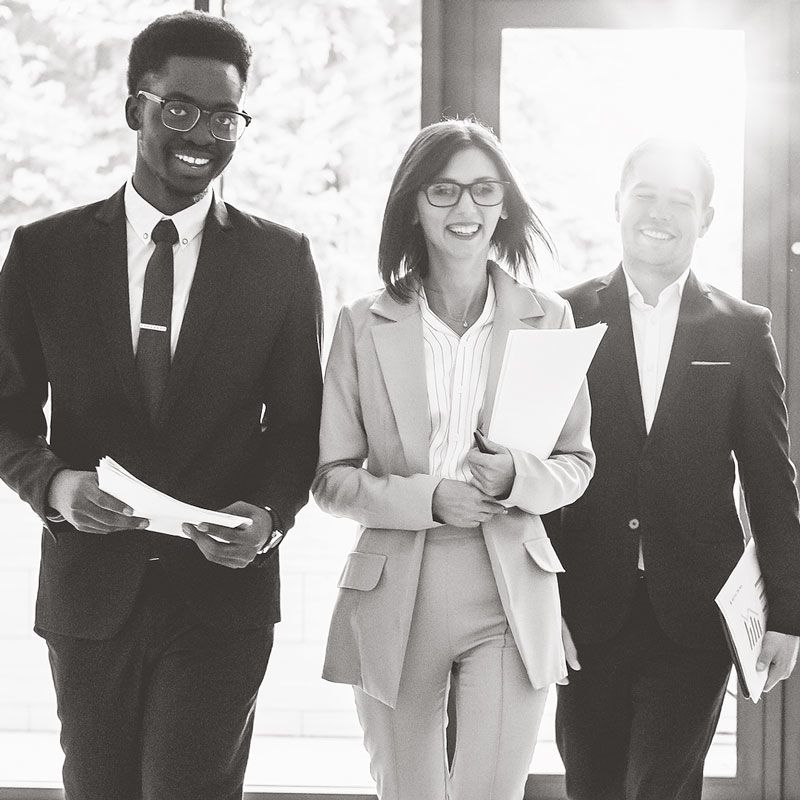 When we say we believe in the power of people – we really mean it!
People are what drives our business. It should come as no surprise then that we invest a lot of time and effort in hiring and retaining top talent. We firmly believe that an investment in our employees is an investment in CCG and its future. We are not just looking for people who "think like us" but encourage diversity of thought at every step of the organization. We are problems solvers at heart and cognizant of the fact that differing perspectives will not slow us down but help us get to solutions sooner.
"People are our key asset, we understand their value to our business and clients, and are always on the lookout for top talent. We want to hire the best and push them to get better."
"The thing that attracted me to CCG is the focus on original research. I have the freedom to explore topics that interest me and grateful to have a team that is unafraid to question and debate."
"What I appreciate about CCG is the openness in the culture and being around the best and brightest in the industry. It invigorates my passion and challenges me to continuously improve."
"CCG is all about partnerships. We do not just set out to do one project but aim to deliver and in the process develop trusted relationships with our clients."
"The breadth and depth of projects I have had the chance to be involved in has been fascinating to say the least. There is never a dull moment at CCG."
The work here at CCG is challenging, but that does not mean it shouldn't be fun. We strive to look after our employees while traveling and at home and offer a range of benefits and perks for them and their families to enjoy.
Discounts at your favorite restaurants and stores
Access to a bespoke platform offering discounts at over 30,000 businesses including travel, car hire, designer shops, top restaurants and more.
Work life balance
We are a digital company and understand that physical presence does not equal productivity. We have a range of tools to allow our employees to have a flexible work environment.
Investing in Your Future
We believe in the importance of lifelong learning and on top of a traditional tuition assistance program, we provide numerous online learning and development opportunities. This allows our employees to take their development into their own hands.
Commute to Work Program
We know commuting to work can be costly. Which is why we offer a unique commute to work program.
As a member of the CCG management team, the Principal Consultant plays an integral role in managing resources and client engagements. The Principal will oversee all aspects of client interactions including monitoring client satisfaction and building long-term trusted partnerships. Aside from client engagements, Principals are also expected to be at the forefront of thought leadership in the industry and looked upon as the 'go-to' experts in their field.
Primary Duties and Responsibilities:
Contribute thought leadership to the creation of marketable services, standard deliverables, and methodologies as well as leading practice operations
Manage client engagements related to evaluation, implementation and conversion
Identify, develop, and document issues and recommendations using independent judgment and analysis concerning the areas being reviewed
Direct client collection of qualitative and quantitative data to assess current processes, benchmark against best practice metrics, and quantify improvement opportunities
Coordinate fieldwork for assignments by overseeing project plans and the overall theme of workshops and client interviews
Provide direction and guidance to resources on project execution and methodology creation
Meet and build relationships with industry experts by presenting and discussing latest trends, best in class strategies and consulting services
Proactively participate in business development pursuits to drive organizational growth
As a member of the CCG consulting team, a Director plays a critical role in ensuring a successful project completion. Our Directors are the face of the company and work with clients on the ground to understand their needs and deploy CCG resources to provide bespoke solutions to meet their unique challenges.
Primary Duties and Responsibilities:
Take the lead on managing projects from start to finish, including coordinating the evaluations and ensuring the execution of the entire project scope and deliverables
Identify opportunities for services to make improvements in client operations
Prepare proposals, reports and schedules that will be delivered to clients and other parties
Develop and maintain productive working relationships with client personnel
Conduct interviews with client management to gain an understanding of client business conditions, risks, and controls
Create, review, and approve supporting documentation, work plans, and other deliverables
Coordinate client assignments: monitor client satisfaction, assure engagement efficiency and quality, and manage continuous improvement process

When Should I Apply?
Immediately, we are always open to a conversation with good people.
What's the Process?
A key part of our hiring process is for you to meet your potential colleagues and get to know them better. This is a two-way street. We want to get to know you, but also want you to assess whether we would be a good match. Our team loves a good conversation. We will have lots of questions for you, and hope you have lots of questions for us.
When do I Join?
We are as agile in our hiring as our consulting. We move quickly and decisively when we know it is the right match.
Upload your resume / CV with a cover letter providing us insight on who you are.