Metro Toronto Convention Centre – Room 205d, North building

Intelligence may be Artificial, Foolishness is Not
Monday September 18th & Tuesday September 19th – 1-hour workshop – 14:00 – 15:00
Going back to the beginning of the fintech/digital journey for Financial Services, we will draw parallels of how Big Players in FS approached Fintech the same way they are now approaching AI. Why it didn't work then, why it won't work now and what we should do instead.
All attendees will receive our latest research report "New Frontiers in Banking 2023: Contemplating the Future" The research will be released at Sibos. Pick up your copy at the session.
Registered attendees who provide your mailing address and attend the session will receive a unique cactus jelly gift from the Arizona Sonoran Desert, home of CCG Catalyst Consulting.
NED | Advisor | Author | Speaker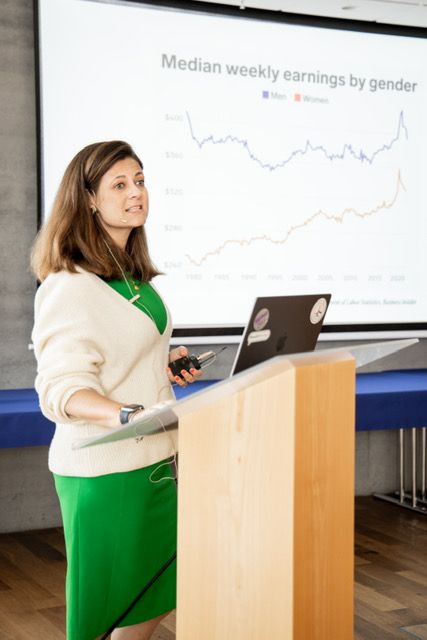 Leda is a seasoned fintech executive and former banker, with a career spanning two decades working in transformation and technology functions across a variety of financial services verticals.
Leda works as an advisor to boards and executive teams for companies of all sizes, from young startups to globally significant financial institutions, supporting leadership teams in transition: be it a process of transforming themselves, their business or their software infrastructure.
Leda served as the Chief Client Officer of 10x Banking and the founding CEO of 11:FS Foundry (both in the cloud-native core banking space); she was the Chief Innovation Officer of Qatar National Bank and held a variety of innovation and transformation roles at BNY Mellon.
Leda sits on the board of Flagstone IM.
Over the years, she has held a number of NED positions in fintech firms in Europe and the UK including chairing the Board of Geophy (now a Walker and Dunlop company) through its successful exit.
Leda is a frequent keynote speaker at flagship industry events globally including Sibos, M20/20, Finovate as well as specialist regional events; she is the author of the highly acclaimed #LedaWrites column on Fintech Futures and the book 'Bankers Like Us: Dispatches from an Industry in Transition' published by Taylor and Francis in 2023.
Leda completed her undergraduate studies at King's College Cambridge and holds an MSc and PhD from the London School of Economics and Political Science
Leda is a frequent keynote speaker at flagship industry events globally including Sibos, M20/20, Finovate as well as specialist regional events; she is the author of the highly acclaimed #LedaWrites column on Fintech Futures and the book 'Bankers Like Us: Dispatches from an Industry in Transition' published by Taylor and Francis in 2023.
Leda completed her undergraduate studies at King's College Cambridge and holds an MSc and PhD from the London School of Economics and Political Science