Overview
Transcript
Additional Resources
Featured Speakers
Q&A
Overview
Available On Demand – 15 minutes
Join the CCG team for a fireside chat with host Scarlett Sieber and industry veteran Joe Spatarella as they aim to identify the gaps in your commercial back-office systems.
Commercial online banking systems are only as good as the back office that supports them. This includes the core, payment, lockbox, positive pay/reconcilement, remote deposit, account analysis, statement delivery and other systems and applications. FI's need to assess the capabilities and identify gaps/weaknesses in each of these key components of a digital data and transaction ecosystem.
Listen in as Scarlett and Joe discuss these essential issues and leave feeling more confident with how best to manage your back office systems.
Transcript
[restrict]
Scarlett Sieber Hello. Welcome back to CCG's Webinar. I am your host, Scarlett Sieber. We are on episode three of our commercial digital banking series. This week, we're going to be diving another level deeper into commercial banking. Specifically, the topic is around identifying the gaps in commercial back-office systems and digital channels. Again, I am joined by my colleague, industry veteran, Joe Spatarella, who is also a Managing Director here at CCG Catalyst. I am the Managing director, Chief Strategy and Innovation Officer here at CCG Catalyst. A few quick housekeeping things before we get started. You will see below at the bottom of your screen a number of buttons. The first one, of course, is the video where you're seeing Joe and then you have our slides. You see those two little pictures there of our face below. So, you get double Joe and double Scarlett. If you click on those pictures, you will get access to our backgrounds, our bios, you can email us directly from there. You can connect with us on LinkedIn. Right next to that, where you see the CCG logo, you actually have a resource for you, a bunch of different things, including our latest article that Joe wrote on commercial banking, which will dive into this stuff a little bit further. And if you have any questions, feel free to go ahead and include them on the Q&A or email us directly, whatever your preference is. All right. And with that, Joe, let's get started. Thank you so much for being back here with me today.
Joe Spatarella It's great to be here and anxious to talk about the subject that's near and dear to my heart.
Scarlett Sieber Absolutely. I'm excited to dive a little bit deeper. This week's topic is really about identifying the gaps in the commercial back-office system. So let's start with that. Are all back office commercial systems capable of supporting real-time processing? Is that something that they can do?
Joe Spatarella It's interesting. The short answer is no. Despite all the talk about real time banking and faster payments, many back-office applications are still batched or at best what we've referred to as near real time with updates every so many minutes. The reality is commercial online banking systems, that really form the foundation of digital banking are only as good as the back office that supports them.
Scarlett Sieber Right. I think a lot of people focus on the bells and whistles and the beautiful aspects of it. But where it really gets complicated is on that back end. So when you think about these systems, what kinds of limitations or gaps exist?
Joe Spatarella To your point there is a whole conversation about the user interface and user experience and all the front-end things. But again, you can do a lot of work there, but it's not going to compensate for a gap or limitation on the back end. So really the most fundamental limitation is integration or the lack of integration to the online platform. And users may be directed to a different website or have to use a single sign on for data. Or perhaps there might be limited transaction or payment detail that's available because the applications are truncating data. So, there's quite a few ways that you might experience those gaps or limitations in day to day operations.
Scarlett Sieber And do all of these systems support integration? What about middleware? Where does middleware play in that?
Joe Spatarella So typically, if we were to do a gap analysis and look at all the systems and applications that touch online banking, what we would find is a mix of contemporary applications which typically do support integration and some legacy applications that do not. So, in many cases, the lack of integration isn't necessarily a technology issue, but rather a financial one because integration costs can be prohibitive. So, decisions might be made to not pursue those integrations because they're just too costly. At the end of the day, it really comes down to what applications have available APIs for external integration. And, in terms of middleware, middleware is typically been applied in financial institutions to linking back and front office, typically linking other applications to the core. This may extend eventually to digital banking unless it's preempted by APIs, application programming interfaces, or web services.
Scarlett Sieber So I hear a lot in my time in the industry feelings about the core and reliance on the core, so on that concept of reliance on that core, how much dependency is there on core account processing systems? What does that look like?
Joe Spatarella The core is obviously key, it's the big accounting system in the sky, if you will. And you know what's interesting and why I think there's some confusion about this is, on the consumer side, most of the consumer data, if not all of it, is available from the core and it can be accessed on a real time basis. When you look at commercial banking, that scenario changes. It depends on the digital banking application itself. In the commercial world, the core provides data about the opening position in the account as well as certain transactions that might be memo posted over the course of a current day, such as teller transactions and stop payments. Other transaction information, if we're talking about during the course of the current day, such as wire, ACH, lockbox, positive pay, remote deposit, and the like are typically derived directly from the transaction processing systems, those systems that surround the core to provide intraday reporting and real time transaction initiation. So one could argue that a real time core with the right level of APIs and connectivity could mitigate the need for the decentralized approach that you frequently see in a lot of banks and credit unions today.
Scarlett Sieber Now that concept of kind of re-imagining that decentralized approach is certainly an interesting one. I always go back to the impact of the end user, in this case, we're talking with the commercial side, the same on the consumer. Could you share maybe two or three examples of how these gaps would impact a commercial end user? And really, what is the best way to identify these gaps?
Joe Spatarella I think we have to look at this from a different perspective. Now with credit being tight, with cash positions being very tight, there's going to be a lot more focus and demand for real time information. So with that, in a lot of situations, intraday or current day information may not provide a complete picture of an account position or may not be fully up to date or maybe missing certain components that could affect cash position or more frequently, the user might be directed to several web interfaces directly or through a single sign on or through a portal to retrieve information and would then have to consolidate that information themselves. Those are the kind of challenges that you would see along the way, and CCG Consulting would recommend, as I alluded to earlier, a gap analysis that takes a complete view of all the systems and applications that touch online commercial, online banking, and interacts with digital assets so that we can identify all those potential areas for improvement or gaps that need to be closed.
Scarlett Sieber So once a bank or a credit union is in possession of a gap analysis, and now they understand, hey, here's where we're not doing as great as we could or here is where we need to really improve upon, what does the next steps look like? What does that what does that entail?
Joe Spatarella Sure. What a gap analysis is going to show is a number of things. One, it may show areas where a lack of integration exists, and that's something that can be addressed specifically. It might show a need for replacement of certain legacy systems. There might be systems that still require manual transaction entry or some manual steps that really won't scale in terms of being able to automate those processes. It might show some gaps or potential improvements to the online banking system itself in terms of products or features that may not be getting utilized. So what it will do is really give an overall view of both issues and opportunities, including things like is there a better way to service customers or to improve quality or improve timeliness or to improve functionality and overall, to add more value system. Typically within a gap analysis, it's always important to look at it, not just from the perspective of the end user, which is obviously important and key, but to look at the impact on operations, on customer service, on technology and even on sales so that those banks and credit unions can adjust even their sales approach to include a more consultative approach and to sell solutions rather than just off the shelf products, if you will. So there's a lot of value there. It certainly sets a guidance and direction in terms of how a business plan or a product plan should roll out moving forward and it gives you a sense of clarity and eyes wide open in terms of what issues you might be dealing with both short term and longer term, or strategically, including replacement of key systems whether that be on the payment side or on the information delivery side or any other area that maybe is still being done manually such as statement delivery or devices or EDI notifications. There's a lot of different opportunities that come to the surface as a result of a gap analysis so it's always a very valuable process to go through. It doesn't take more than a couple of days and interviews to get through all of that but it does yield a lot of value.
Scarlett Sieber I certainly can agree there. I have been on both sides of the table with those gap analyses, being the client as well as the consultant and the things that you uncover and unpack in a number of days is quite fascinating. We are about out of time for this week, I really appreciate your perspective, Joe. There's a lot that we discussed and a lot that we shared here. As a reminder, please, if you have any specific questions for myself or for Joe, go ahead and include them on the Q&A below. We will get back to you. If not, you can also e-mail us directly, if you prefer, that we give you many options here, whatever is best for you. If we don't get to your questions, we will certainly contact you directly post webinar and connect with you there. We have a lot of great topics but if you have other suggestions on what you want to discuss or you want to hear more about from a commercial digital banking capability perspective, let us know, we are here to serve you. We certainly have a lot of ideas and we have a list of topics but we would love your input as well. Please join us next week for our fourth episode, which is really about merging banking and finance and driving digital commercial value with deeper integration. We will be going to another level of depth here and really dive into some of those core components. If you're interested in a technology assessment yourself or anything else, you want to talk about gap analysis opportunities or potential opportunities, please let us know. Connect with us on social. And we look forward to hearing from you. Joe, anything else you want to add for the audience?
Joe Spatarella No, I'd say that there's a lot of opportunity here. And we should take advantage of the time we have to set a direction and our goals for moving forward in the industry as a whole.
Scarlett Sieber Absolutely and thank you so much again for joining us. We appreciate you taking the time. Until we see you again next week. Please stay safe. Have a lovely day. And CCG Catalyst looks forward to continuing the conversation with you. Thank you so much. And we will talk soon.
[/restrict]
Additional Resources
Featured Speakers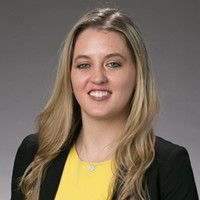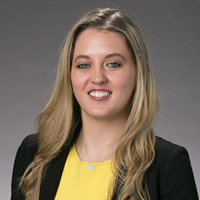 Chief Strategy & Innovation Officer Scarlett Sieber is one of the world's premier voices in financial services. She is among the industry's most sought-after speakers as a thought leader and innovator with expertise in driving organizational change at both startups and enterprises across the financial services and fintech ecosystem. Scarlett has been invited to speak at over 100 prestigious financial services and technology conferences globally, including Money20/20, Finovate, South Summit, and NASA's Cross Industry Innovation Summit.
Scarlett's experience includes founding her own startup as well as working at banks such as BBVA, USAA, and Opus Bank. She is a leading fintech influencer, included on lists such as Top 100 Women in Fintech 2019 and Top 10 Fintech Influencers in the U.S. Scarlett also has deep experience in digital strategy and innovation implementation, making her a key asset to building cutting-edge programs for our clients.
---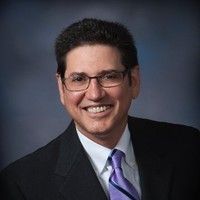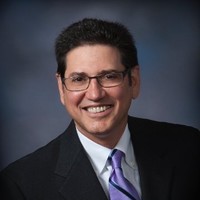 Managing Director Joe Spatarella brings more than 30 years of experience in Commercial Banking, Treasury Management, Payments and Financial Technology. Joe has been, and continues to be, at the forefront of successful new digital banking strategies and products. He has a proven track record of leveraging emerging technologies and developing successful go-to-market strategies for financial institutions. Joe's career started in bank operations and commercial product management. He has a multi-dimensional view of the business with a thorough understanding of sales, marketing, product, operations and technology components, along with the ability to communicate issues and opportunities with a clear, concise and forward-looking perspective.
Q&A