Overview
Transcript
Featured Speakers
Q&A
Overview
Available On Demand – 18 minutes
Join the CCG team for a fireside chat with Scarlett Sieber and financial services veteran John Macaluso discussing why now is the time to expand your digital consumer capabilities.
As the macroeconomic environment responds to social, environmental and financial evolution, banks and financial services firms are scrambling to build compelling customer value propositions.
At the epicenter of the customer experience challenge, banks are forced to provide high-quality experiences via digital channels.
Join John and Scarlett as we discuss the critical issues which must be addressed if banks are to maintain their trusted position in the financial money-chain and what they can do now to start that process.
Transcript
[restrict]
Scarlett Sieber Hello, everyone, welcome back to CCG's Webinar. The series today is around the Consumer Digital Bank. This is the first episode in this series and I'm very excited to be joining you with my colleague. I am Scarlett Sieber, the host Managing Director, Chief Strategy and Innovation Officer here at CCG Catalyst. And I'm joined by my esteemed colleague, who is an expert in all things consumer digital banking, John Macaluso, principal at CCG Catalyst. So, John, thank you so much for being here. We're happy to have you. Us East Coasters coming together.
John (Mac) Macaluso Absolutely. Looking forward to it Scarlett. I think this is a great conversation and I think we could have a lot of fun today.
Scarlett Sieber Awesome, absolutely. So the topic of this episode is really why now is the time to expand your digital consumer capabilities. There is so much going on in the world. There is so much going on in the United States. But now, more than ever, the digital capabilities are crucial as we're becoming more and more of a virtual world. So with that, John, let's go ahead and dive right in. So when we think about, what's happening in the world. What are some examples of what's happening on the macro economic environment and how is that changing?
John (Mac) Macaluso Sure. At a macro level, there's really four issues when I talk to banks and when I listen to the people in the industry that people continue to bring up their number one, people are living longer and they're working longer and they're working harder and in different ways and different approaches. Number two, we're working across country borders. The virtual world really doesn't have borders. We could be doing business in the United States and in Europe one minute to the next. Technology is ubiquitous. It's everywhere, it's available, it's high quality, and people are using it for absolutely everything. And then events like we're living today with the with the novel Corona virus. Certainly this is a devastating event. It's not going to be the last event. And these kind of changes affect how our customers at banks and credit unions look at how they interact with their financial institutions.
Scarlett Sieber I agree with you there. And one other thing before we dive in, let me remind you all, if you look down at the bottom of your screen, you'll have a variety of buttons. Those are used for your disposal. So you will see the first one is the video of John and I right now, you also have the slides. If you look down into the little mini picture of John and I, you can actually click on that. You'll get access to our full backgrounds, our bios and how to contact us. And then on the CCG icon, you'll be able to go to our website. And also there on the topic, John, that you just brought up about kind of what's happening on the global scale and how we're becoming this global virtual world, I also did include a link to one of my more recent Tech Tuesdays, which was talking about that remote worker. So you can actually, if that topic is interesting, to go ahead and click further on that. All those topics you mentioned were extremely relevant and interesting, John, but they're broad. So how are all of those things that you mentioned directly impacting and relating to what's happening with our community banks or credit unions? What does that look like to them?
John (Mac) Macaluso What's that saying, Scarlett? What's important to my customers is important to me? And that's the reality, these are important to my customers. The fact that I can bank through my mobile phone is extremely important to me. The fact that I'm not encumbered by borders or I'm not encumbered by technology or I'm not encumbered by the next event that's going to quarantine me at home, that's what's important to me as a consumer. And that better be what's important to our banks and credit unions.
Scarlett Sieber Absolutely, having that direct connection with your members or your consumers, your customers is absolutely crucial. So when we think about where we are, it's now April of 2020. You spend a lot of time in the space, what are three things that you would say that a community bank or credit union must have in place today to compete because things are evolving quickly. So what does that look like for you?
John (Mac) Macaluso Number one, you need to have a plan. And I know that's easy for me to say, but you need to understand what the strategic objectives of your bank or your credit union are as it pertains to having a digital platform. Too many banks have product. Having product is not having a plan. Number two, and probably the most important one of the three, make sure you have a culture that embraces digital. I've seen too many situations where banks are spending incredible amounts of time and money, yet inside the organization, there's not a belief that digital is important. Digital is important and we need to make sure that people throughout the organization understand that. And then finally, there is no community bank in the United States or credit union in the United States that is going to do this alone. You need to have partners. You need to have partners like CCG Catalyst. You need to have partners that bring product. You need to have partners that bring expertise. Find the right partners. A plan, a culture and the partners together represent a real strong platform and opportunity.
Scarlett Sieber I couldn't agree more. The partnership piece is such a relevant and factual comment. The challenges, especially now, there has been, in my opinion, far too long of let's go and reinvent the wheel and kind of build this from scratch. And in certain cases it does make sense to do that. But in many ways, especially now, you need to start accelerating these initiatives, people can't be going to the branches right now. I mean, of course, there are some one offs with appointments and whatnot, but now is the time to instead of going potentially to the traditional places, are there fintechs that can help to accelerate what you're doing? Really analyzing that partnership perspective is crucial. I'd say my favorite moment for sure was having a product is not having a plan. Certainly rings true. And I've been in so many meetings where that ended up being the reality. So I appreciate that. Now, that's a lot, planning is time consuming. Where do you begin? Culture. Gosh, this is five episodes in and of itself about culture. It's something that I care about and then there is the partnership aspect. How do you start? What does that look like to begin with?
John (Mac) Macaluso When I talk to banks about this, it is generally because they're in the third or fourth iteration of a restart, they've hit the reset button. From version one back in 2000 when we were trying to build a web-based product to hey now probably on my second or third mobile product. And hey, Mac, I'm not sure I'm successful. Well, in the conversation we generally get down to, I ask the question, what do your customers want? What is your market really looking for? What are you trying to achieve? Once you have that conversation and you get the wheels turning and you bring the right people in the room and then all of a sudden the plan starts to percolate. It starts to form. It starts to gel. The key is to understand your customer base, understand what you're trying to achieve and turn that into a plan. Then say, how am I going to execute on this? Do I have the right culture? Do I have the right partners? Do I have the right products? But understand, the very first thing that we need to do collectively is make sure that we understand your customers and your members and your market and your strategies and what you're trying to do.
Scarlett Sieber I certainly agree, and I think that it's a concept that many people would agree to if they heard but I don't believe that many are doing that. I think we should certainly have a different episode of this series on what do your customers want when it comes to digital consumer banking? And we can dive a lot more to that because there is so much to unpack there. So we have some ideas, we've kind of drilled down to the next level. How does a community bank get started? So let's say I'm pretty early on this. I'm a credit union. Where do I begin? I agree with you philosophically and theoretically that these are three things I need to do. How where do I start?
John (Mac) Macaluso We need to look at the data, we need to look at the data about your members. What do your members look like? What do your customers look like? Am I primarily a consumer based organization? Do I have a small business component to it? Is it a mix? Do I have a population that is more mobile? Do I have a population that wants to use a combined set of services between branch and mobile? It's understanding that customer base, understanding what your members want. Again, too often we just buy a product and we put it in there. We say this is it. This is the one because this vendor told me that. But first, let's sit down and have a conversation about your customers. Let's understand who they are. I will guarantee this. Banks and credit unions understand much more about their customer than leaders realize. When you talk to the people on the front line, the people that understand these customers, you can get tremendous information. Then once you get that. It's about a plan.
Scarlett Sieber Totally agree, so one thing, putting my CIO hat on, that I would get consistently asked about is building out ROI. How are we measuring success? What does this look like? So I'm going to ask the same question to you. How will a community bank, how will credit union know if they're successful? What are some things that you use to measure that?
John (Mac) Macaluso I think that's a great question because at the end of the day, we're going to spend a lot of money, we're going to spend a lot of time and energy. So we have to set some measurables that can tell us whether we're being successful or not or can tell us whether maybe we should bend our strategy a little bit to the left or a little bit to the right. So the first thing we need to do is say, what's our objective here? I hear all the time, it's about customer service. If my objective is customer service, that's great. We should be able to measure that by customer satisfaction, ability to recommend, you could look at a number of factors. The other one I hear all the time is growth. And this is a very interesting conversation around growth. People say we need to have growth. When I talk to those customers and ask them if growth is your number one strategy, what's your number one problem? And they tell me we really don't do online accounting opening well. That would seem to me to be the first objective of our strategy and thus the first measurable of our outcome. So very clearly when we sit down and we establish a plan, that plan needs to say success is opening 25 new accounts a month, it is adding 50 new members, it is accumulating $250K in deposits through this channel, it is resolving x number of customer requests online. Ultimately, we could build a very nice set of measurables that we can lay against our investment and our strategy and determine success very quickly in the process.
Scarlett Sieber Absolutely, that answer will make the CFOs and the CEOs very happy. I would just add, which is a little bit less tangible than what you're talking about, but it's are we doing things differently that we've never tried before? How long has our oldest product been in market? When is the last time we released a new product? All these things of adding value to the other side of what you're saying. There's a lot of intangibles that we can certainly add to that. I love that you brought up OAO and that whole process. That conversation, online account acquisition/opening, there's a lot there. So I think we will certainly do another episode on that for those of you that are interested in that topic. Last question to kind of put you in the hot seat for a second. As you know, we have a lot of different series here on this webinar. I'm now going to put myself in the position of the bank CEO. Things are crazy. Resources are limited. I have limited staff time, money, you name it. Why should I be spending my time focusing on building out and expanding my digital consumer capabilities vs. commercial or else-wise? 30 seconds if you can.
John (Mac) Macaluso You have to figure out what you want to be. If you are a business oriented bank, you need to be spending money on cash management and treasury. If you're a consumer oriented bank, then you need to be spending money on consumer platforms. The reality is over time those are not mutually exclusive. You may sequence one and then the other. But the reality is in the world we're in, what we're challenged with doing as financial providers, digital, whether it's consumer digital or commercial, is a required component capability.
Scarlett Sieber At the end of the day, all of your commercial clients are still people, and so they're going be learning those principles and have the same expectations as consumers as well. So again, Mac, thank you for your time. If you have questions, please let myself or let Mac know. Like I said, those icons, those buttons at the bottom of the screen are there for a reason. Go ahead and click on the one with our faces painted on it. You'll be able to email myself or Mac directly. You can connect with us on LinkedIn. We also included the CCG general website on there. So if you just want general information, please let us know. Just know that we are here for you as a resource. If you have any specific questions, please share them with us. We are happy to provide you feedback, and if you don't know where to start, your overwhelmed, there's a lot going on and interested and maybe something broader, a virtual digital planning session where we can work this with you? Or a digital strategy session to explore what is our strategy? What does the next 60 days, 90 days, 6 months,18 months look like? Feel free to contact us. We would be delighted to speak with you. This is a challenging time for everyone. As Mac mentioned earlier on, this is one of many things that will come up in the world and come up in the country. We want to be that trusted partner for you. So please don't hesitate to reach out. Mac, thank you so much for your time. Looking forward to getting you on the next episode to dive deeper into some of these topics. And until next time take care of yourself and stay safe.
[/restrict]
Featured Speakers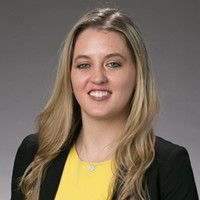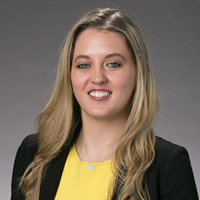 Chief Strategy & Innovation Officer Scarlett Sieber is one of the world's premier voices in financial services. She is among the industry's most sought-after speakers as a thought leader and innovator with expertise in driving organizational change at both startups and enterprises across the financial services and fintech ecosystem. Scarlett has been invited to speak at over 100 prestigious financial services and technology conferences globally, including Money20/20, Finovate, South Summit, and NASA's Cross Industry Innovation Summit.
Scarlett's experience includes founding her own startup as well as working at banks such as BBVA, USAA, and Opus Bank. She is a leading fintech influencer, included on lists such as Top 100 Women in Fintech 2019 and Top 10 Fintech Influencers in the U.S. Scarlett also has deep experience in digital strategy and innovation implementation, making her a key asset to building cutting-edge programs for our clients.
---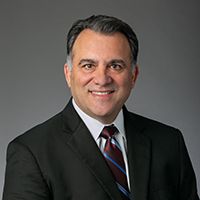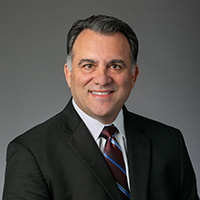 As Principal of our Technology Strategy, John Macaluso has built a reputation within financial services as a trusted advisor to banks and fintechs. With over 30 years of proven leadership, John's experiences include all areas of information technology, business planning, innovative solution design & deployment, business & operational leadership and business & technology transformation. John advises a vast area of technology within financial services from fintech startups to established global financial institutions. Specialties include digital transformation to established core technologies.
Previously, John held senior roles at Fiserv (a fortune 500 company) driving large-scale change from multi-channel to traditional and non-traditional banking services, national to international markets. Additionally, he served as a CIO for the MLB New York Yankees diving innovation and technology to major league baseball.
Q&A