Overview
Transcript
Additional Resources
Featured Speakers
Q&A
Overview
How to Execute a Mobile Growth Strategy While Maintaining a High Quality Customer Experience
Available On Demand – 19 minutes
Join the CCG team for a fireside chat with Scarlett Sieber and financial services veteran John Macaluso discussing the key mistakes that financial institutions make when executing a mobile growth strategy.
In our last conversation we discussed the top level issues banks and credit unions must consider when building a digital strategy. Today we dive a bit deeper and focus on some of the details we need to address when building a successful mobile strategy and a  high quality customer experience.
As we look into acquiring customers via the web and mobile channels, we explore the approaches to capturing and validating customer information, versus capturing, approving and on-boarding deposits and loans. This session will surface the key issues banks and credit unions must think about when executing on a web and mobile based growth program.
---
Subscribe to CCG Insights.
Transcript
[restrict]
Scarlett Sieber Welcome back to CCG's Webinar. You are taking part in the Consumer Digital Banking series. We are now on Episode 3. I am your host, Scarlett Sieber, Managing Director, Chief Strategy Innovation Officer here at CCG Catalyst for our Consumer Banking series. I am again joined by my incredible colleague, John Macaluso, who is a financial service expert, industry veteran and Principal here at CCG Catalyst. And this week, we're going to be talking about building and executing that mobile growth strategy while also maintaining a high-quality customer experience. Mac, thanks so much for being back. And here we are. Episode 3 talking about a topic that you and I cannot stop talking about.
John (Mac) Macaluso Exactly. And any time you give me an opening that I'm ready to talk.
Scarlett Sieber Perfect. So before we get started, let me do a few housekeeping things. If you look at the bottom of your screen, you will see a number of buttons. One of them is the video button, which is where you see Mac and I speaking right now, the one next to that is the slides. If you click on that, you can see the slides that we have. We don't have a ton just a little bit to get you started and get you going. And you will see Mac and I's face, if you click on that, you will have access to our full bios and backgrounds. You can connect with us on our emails, connect with us on LinkedIn, and myself on Twitter. I love to engage on social so feel free to reach out to me on any of those platforms. Next, you will see the CCG logo that is your go to resource. You will have access to things on our web site. The team spends a lot of time and effort building out content and thought leadership stuff. There's articles every single week, so we've included some of those on here to talk about that a step further. And if this conversation is not enough for you, you can read the next level through our articles. And then, of course, if there are any questions, there is that Q&A section as well. So, you can choose either to engage with us there and/or through email. So, without further ado, let's get going and let's start this conversation. So, Mac, as we were building off from this, our last conversation, we really discussed the top level issues that banks and credit unions must consider when they're building out their digital consumer strategy. But right now, we're going to dive a bit deeper and really focus on the details that we need to address when building out a really successful mobile strategy. So with that, gosh, there's so much to talk about. But why don't we just start with when we're thinking about from a requirements perspective, what are the most important requirements that banks and credit unions must meet when they're adding customers or opening accounts via web or mobile?
John (Mac) Macaluso This is a great start. So through our last couple of sessions, I have been landing this plane, getting more granular, giving more detail. So when we look at what are the things that are most important when we're developing this mobile customer experience, it's three things. Number one, it needs to be easy. Easy doesn't necessarily mean quick, it means easy. When I go onto Amazon, I have dropdowns, I have buttons, I have more information. I can click that. What I'm not doing is entering a lot of data and trying to finger post things. Secondly, it needs to make sense. Don't make me put information in twice. Don't make me take a picture and then put information in twice. If you're going to take a picture of my driver's license, make that work. It needs to make sense. It needs to flow. These are very informed consumers we have to date. And thirdly, it needs to be secure. Multi-channel verification, autoband authentication. Very nice. Customers like it and frankly, they expect it. So those three issues- make it easy, make it make sense, and most importantly, make it secure.
Scarlett Sieber Absolutely, as a consumer, I can speak for myself and the data supports this as well, we talked a little bit last time about the change in behavior at a macro economic level but when I'm using apps on my phone, I expect the experience to be clean and seamless across all of the apps that I use. You mentioned the example with Amazon there. This can be and has been historically a bit more of a challenge for financial institutions. What industries come to mind for you when consumers are measuring their banks and credit unions against other industries, who are they competing against and what can financial service providers and financial service players do to really best emulate that experience?
John (Mac) Macaluso Here's the interesting part about this. If I talk to the leaders of the credit unions and the leaders of the banks that are listening to this today, they will tell you they have spent fortunes trying to be the best at this. But guess what, guys? We're not. The leaders of this began after banks and credit unions began to embrace mobile and web and have passed us by. Online retailers absolutely set the bar in terms of selection and choosing and options and the way data is presented, a lot of whitespace, not a lot of boxes and lines. Investment firms and brokerages have done a phenomenal job of incorporating customer information, information about products, information about markets, and allowing me to open new accounts. They've done a great job of bringing that all together. And then finally, let's give him credit, the automotive industry. I can select my product, a car. I can choose the options I want in it. I can look immediately at how much that's going to cost me. And if I want to buy it, I can purchase it right there. Banks and credit unions, in spite of spending significant dollars on technology and effort in engineering, have been passed by online retailers, investment organizations and the automotive world. And there's probably five others that I haven't thought about. Health care is one that I think that are making huge strides in terms of incorporating content, in terms of video and customer interaction.
Scarlett Sieber On the health care side, the telehealth, especially given what's happening in today's environment. I'd say health care and financial services, probably the two most regulated industries, which has resulted in many ways those two industries being a bit more archaic from a technology perspective. But because of the current environment, we can't necessarily go to our doctors or let's just say that they're certainly discouraging too many in-person visits right now because a focus needs to be elsewhere so there is that shift to telemedicine where I'm still looking at you and we're having this conversation. The same can apply in financial services where I don't have to go into that branch to have that conversation with my banker. I can do that remotely as well. What non-customer factors must banks and credit unions consider when they're really trying to double down on growing via their web and mobile channels? What do those things look like?
John (Mac) Macaluso So there's three that are key. Obviously, number one, risk mitigation and security. You have to validate not just the person, so Scarlett, but I have to validate the transaction that Scarlett's doing. I have to know where she's at. In telehealth, as you were just talking about right there, that's what they're doing. They're validating a lot of that because they're using video. Why can't we incorporate video in banking and financial platforms? What a great customer experience that would be. Secondly, it's process. Process isn't necessarily the sequence of which I click the buttons, but it's the process of the entire experience from when I capture information, when I validate information, when I pass it onto another part of the bank, and when I as a customer get acknowledgement that my product is ready to go. And then thirdly, probably the most important non-customer piece that banks and bank leaders need to focus on is the underlying technology. Don't be saddled by legacy technology. Move out front and let's get new technology, better integration, enhance that experience. So those are the three areas just to repeat them to make sure, number one, security and risk mitigation. Number two, the process, the process around mobile banking. Number three, the technology that supports it, because if you don't have a strong technology platform, you're not off to a great start.
Scarlett Sieber Let me ask you something. And I'm definitely curious, given your background, how you're going to respond to this. On the legacy technology and I 100% agree with your advice there on pushing yourself out of your comfort zone and testing new things. One of the most consistent conversations that I have with executives on the bank and credit union side is a frustration with their cores but a heavy reliance on it. So they're not happy with the experience, there's a lot of complaining, but then they almost feel trapped as if they don't have any other options. So do you feel like, and you certainly know a lot about the cores, do you feel like there is potential to build on top of, partner with, circumvent the cores, to still actually be a player and be tech first? Or do you think the excuse of "I only can be as inventive and as advanced as my core is" holds? Where do you stand on that argument?
John (Mac) Macaluso I have seen banks and credit unions that have built around legacy core platforms and created phenomenal customer experiences. I have seen other organizations really dependent upon that core process and create fantastic experiences and products. There is not a right answer to this. There is, however, a danger. What we as bankers and credit union leaders need to make sure we do is invest the money that we have in this in the right spot. If you are completely replicating what your core processing platform does, you're wasting money. If you're augmenting what your core processor does to provide you with the ability to create a fantastic experience, that's where your focus ought to be. Of the players, from a core processing perspective, that are out there today, there's few that I would say nope, they're not ready for this. Most of them, while not maybe particularly elegant, can support a very good mobile experience with a customer, make sure that your money is invested in the right spot when you're building a mobile platform. Meaning if you're going to hire a bunch of programmers to recreate your core platform, you're wasting money. If you're going to hire a technology organization that is going to build a fantastic API platform that allows you to integrate with many products, not just your core product, you're spending money in the right spot.
Scarlett Sieber I'm happy that you started talking about developers, because the next point that I was going to make is after you get to that first conversation, I'm super frustrated with my core provider, there is this, this, this and this that's wrong with them. But then I feel like typically they would use that as an excuse as to why they can't move forward. The next excuse, so to speak, would be around resources. And what I mean by that is and speaking as a former CIO who did not have developers on staff, I certainly can empathize and sympathize with the situation because I was in it. For you to be one of those who is either circumventing what's happening on the core or augmenting rather what's happening on the core and/or working with the core to do that, what type of technical competency must you have to be successful doing something like this? Do you have to have a team of developers? How do you think about that?
John (Mac) Macaluso You could tell you were a CIO Scarlett because that is the question I used to get most of the time. I'm going to give you an answer which I think it's going to be different. My belief is that banks will need to be, if you're embracing a mobile strategy, you will need to have capabilities that are very different than you do today. Yes, one of the types of resources you'll need are integration resources, because you will need to build that API platform. It doesn't matter if you're getting most of that from your core provider, a great credit union is going to have a good set of technology folks that can harvest those APIs. So that's number one. Number two, you need usability people. And what I mean by usability, it's the person that is very comfortable with their mobile platform that says I can use my phone to do these things when I'm shopping. I want to use the phone to do these things when I'm banking. It's a usability person. It's a person very fluent in mobile platforms. And the third thing you need are creatives. And I know right now the marketing people are cheering, but that's the reality. As a consumer, I look at videos, I look at social media, I look at the content, I look at the white space, I look at how it's all presented in front of me, a quality creative component tied to people that understand what we can do with usability and an organization that can harvest APIs and interfaces to bring functionality to the forefront will win. Usability, integration, and creatives. I believe that with two of those banks and credit unions have never even thought of in the past.
Scarlett Sieber Or if they have maybe at a very superficial high level. Let's wrap up here. A question we talk about often but where do we begin with this? There's so many gems I think we can take away but how do we get started?
John (Mac) Macaluso Let's do this right. So first, let's build a plan. You guys have heard me talk about this the last two sessions and now this the third one. But we have to have a plan and it needs to contain the strategic component, the functional or the product component, what are we trying to deliver? And that plan needs to include the culture change and the process change to be successful. So build a plan, make a strategy, define your products and your functions and figure out how to incorporate it inside your culture.
Scarlett Sieber All right. And with that, I think we will say goodbye to Episode 3 of this consumer series. It has been a fascinating ride. We will have more to come. Stay tuned next week for Episode 4. We'll have more great content. Please let us know. Mac and I and the team spend a lot of time talking about this stuff internally. We have a lot of ideas. We have 50 episodes worth of content to talk about, but we would certainly love to hear from you. Is there things that you want us to dive into? Are there things that are top of mind that you think are worth us discussing? Let us know. Again, if you have any questions, you can use the Q&A button at the bottom. If we do not get back to within this webinar, we will reach out to you directly afterwards and give you feedback on whatever your question was or your comment was. Or you can use the picture icon with Mac and I and e-mail us directly, whatever you prefer. We're happy to oblige and we want to just do our part to make sure we are available and accessible to you. And Mac, again, thank you so much, another great conversation. Looking forward to next time for all of you, appreciate it and thank you for tuning in. We appreciate you taking the time on this Thursday or if you're watching this on demand later on, spending this time with us. And we are looking forward to our next conversation. If you're interested in any virtual digital planning sessions, you want to talk about this further, just let us know until next week. We will wish you a safe day and looking forward to our next conversation.
John (Mac) Macaluso See you next week.
[/restrict]
Additional Resources
Featured Speakers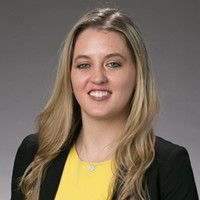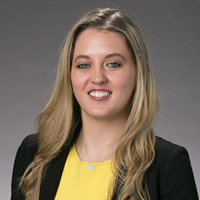 Chief Strategy & Innovation Officer Scarlett Sieber is one of the world's premier voices in financial services. She is among the industry's most sought-after speakers as a thought leader and innovator with expertise in driving organizational change at both startups and enterprises across the financial services and fintech ecosystem. Scarlett has been invited to speak at over 100 prestigious financial services and technology conferences globally, including Money20/20, Finovate, South Summit, and NASA's Cross Industry Innovation Summit.
Scarlett's experience includes founding her own startup as well as working at banks such as BBVA, USAA, and Opus Bank. She is a leading fintech influencer, included on lists such as Top 100 Women in Fintech 2019 and Top 10 Fintech Influencers in the U.S. Scarlett also has deep experience in digital strategy and innovation implementation, making her a key asset to building cutting-edge programs for our clients.
---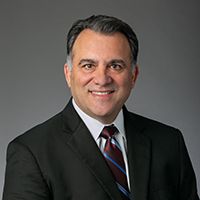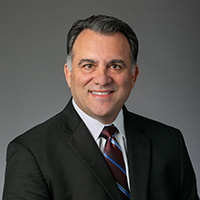 As Principal of our Technology Strategy, John Macaluso has built a reputation within financial services as a trusted advisor to banks and fintechs. With over 30 years of proven leadership, John's experiences include all areas of information technology, business planning, innovative solution design & deployment, business & operational leadership and business & technology transformation. John advises a vast area of technology within financial services from fintech startups to established global financial institutions. Specialties include digital transformation to established core technologies.
Q&A